Crafting Christmas memories at Warwickshire's Country Parks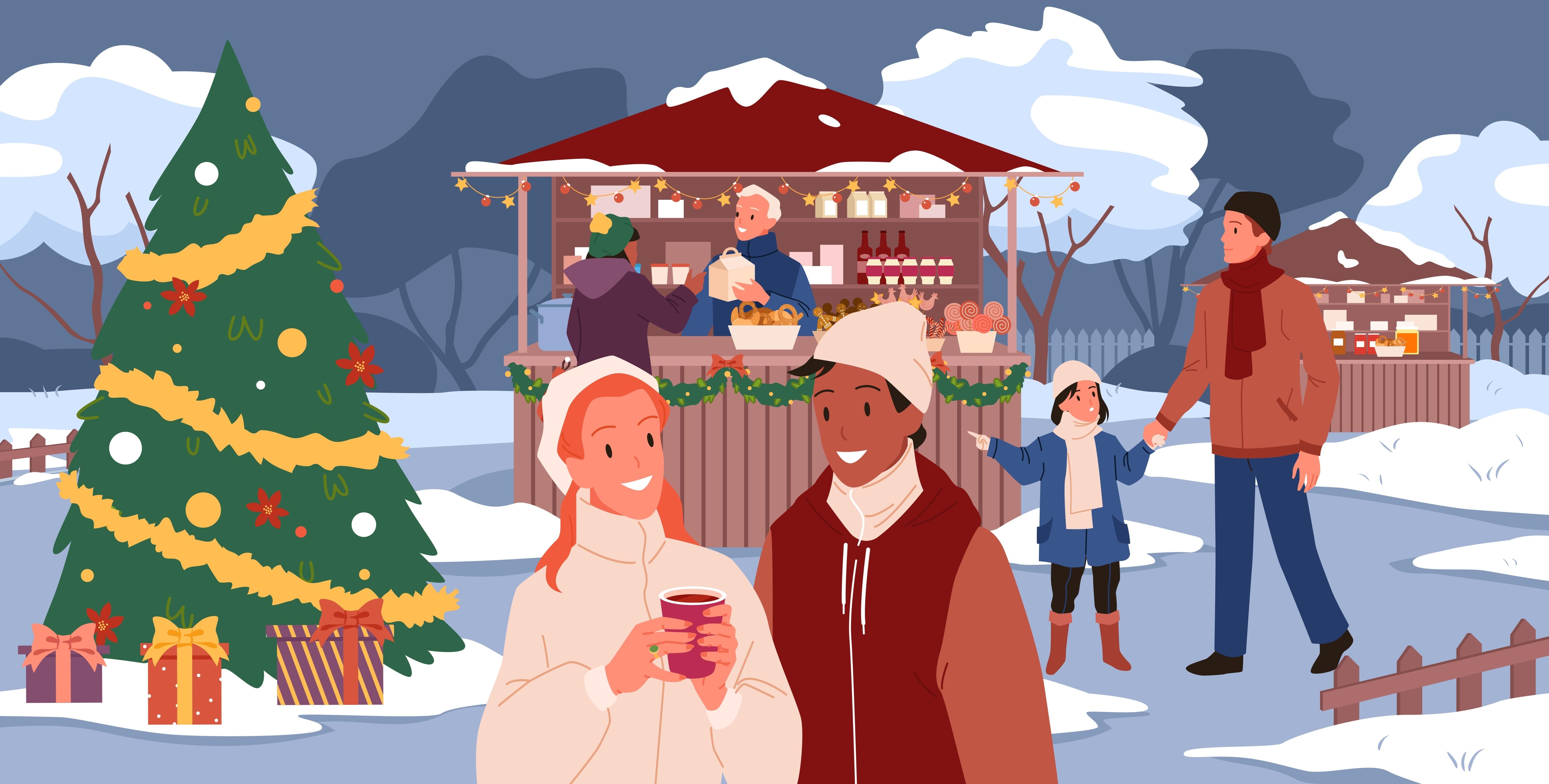 This festive season, experience the magic of the holidays at Warwickshire's stunning Country Parks. We invite you to join us for a series of enchanting Christmas events.
Christmas Wreath Workshop - Sunday 26th November and Sunday 3rd December at Ryton Pools Country Park
Back by popular demand, join us for a festive and fun-filled Christmas wreath workshop at Ryton Pools Country Park! Get into the holiday spirit and unleash your creativity as we guide you in making your very own stunning natural willow wreath to adorn your front door this Christmas.
Sunday Stroll (free to join) - Sunday 26th November and Sunday 10th December at Hartshill Hayes Country Park
Take a leisurely Sunday Stroll at Hartshill Hayes Country Park, absorbing the crisp winter air and festive cheer. Covering approximately a mile, this free-to-join one-hour walk provides the perfect opportunity to take a mental break from the stresses of day-to-day life, nattering with a ranger about the fascinating flora, fauna and history of the park along the way.
National Tree Week Guided Walk - Monday 27th November at Kingsbury Water Park
To celebrate National Tree Week join James, our Woodlands Specialist Ranger, who will be providing an autumnal guided walk around Kingsbury Water Park. James will guide you through our woodland habitats, pointing out interesting flora and fauna along the way. Learn how we have managed our woodlands in the past and how we are planning their future.
Rustic Reindeer Workshop - Thursday 30th November at Kingsbury Water Park
This course will give you the know-how and guide you through the process of making a rustic wooden reindeer. Being full of character it can sit proudly in your garden or home. No two reindeer are the same and yours will be personal to you. The event will have a fun and laid back feel to it so why not come along and have a go!
Christmas Market - Saturday 9th – Sunday 10th December at Kingsbury Water Park
Experience the magic of the season at our Christmas Market, offering a festive array of crafts, treats and gifts. It's the perfect opportunity to browse and shop for unique and handmade gifts for your loved ones. Whether you're searching for that special something or simply looking for some holiday inspiration, our market has got you covered!
Christmas Decoration Making - Saturday 9th and Sunday 10th December at Kingsbury Water Park
Delve into the world of handmade decorations with our Christmas Decoration Making workshop. Join us for this 45-minute session where we will explore various different Christmas decorations to make by hand! You can then pick 3 to make and put your own personal touches to them so they fit into your home!
Natural Decorations & Sweet Treats - Sunday 10th December at Ryton Pools Country Park
Join Ranger Liann for a fun-filled event where creativity meets deliciousness! Get ready to explore the world of natural decorations and make some delicious sweet treats. Whether you're a seasoned decorator or just starting out, this event is perfect for all ages (5 and above).
Winter Warmer Walks (free to join) - Every Wednesday in January at Kingsbury Water Park
It is the return of our well being walks! Come and meet a member of our ranger team for a walk around some of our best trails to engage with the natural world and chat about any stresses you may be feeling in daily life. Our ranger team are here to listen and help to give you a mental break for an hour, whether it be to lend an ear or to distract with some fascinating facts about our park.
What to Expect:
Expert-led workshops for all skill levels.
High-quality materials provided.
Create personalised, handmade decorations.
Ranger-guided walks.
Immerse yourself in the festive atmosphere..
Holiday trails available from the Ryton Pools and Kingsbury Water Park Visitor Centres.
Ticket Information:
Visit our Eventbrite Page for more information or to reserve your spot: https://bit.ly/3rhMtqG
There are limited spaces available, so we recommend booking early to avoid disappointment!