Hop on board! Volunteers wanted to help run miniature railway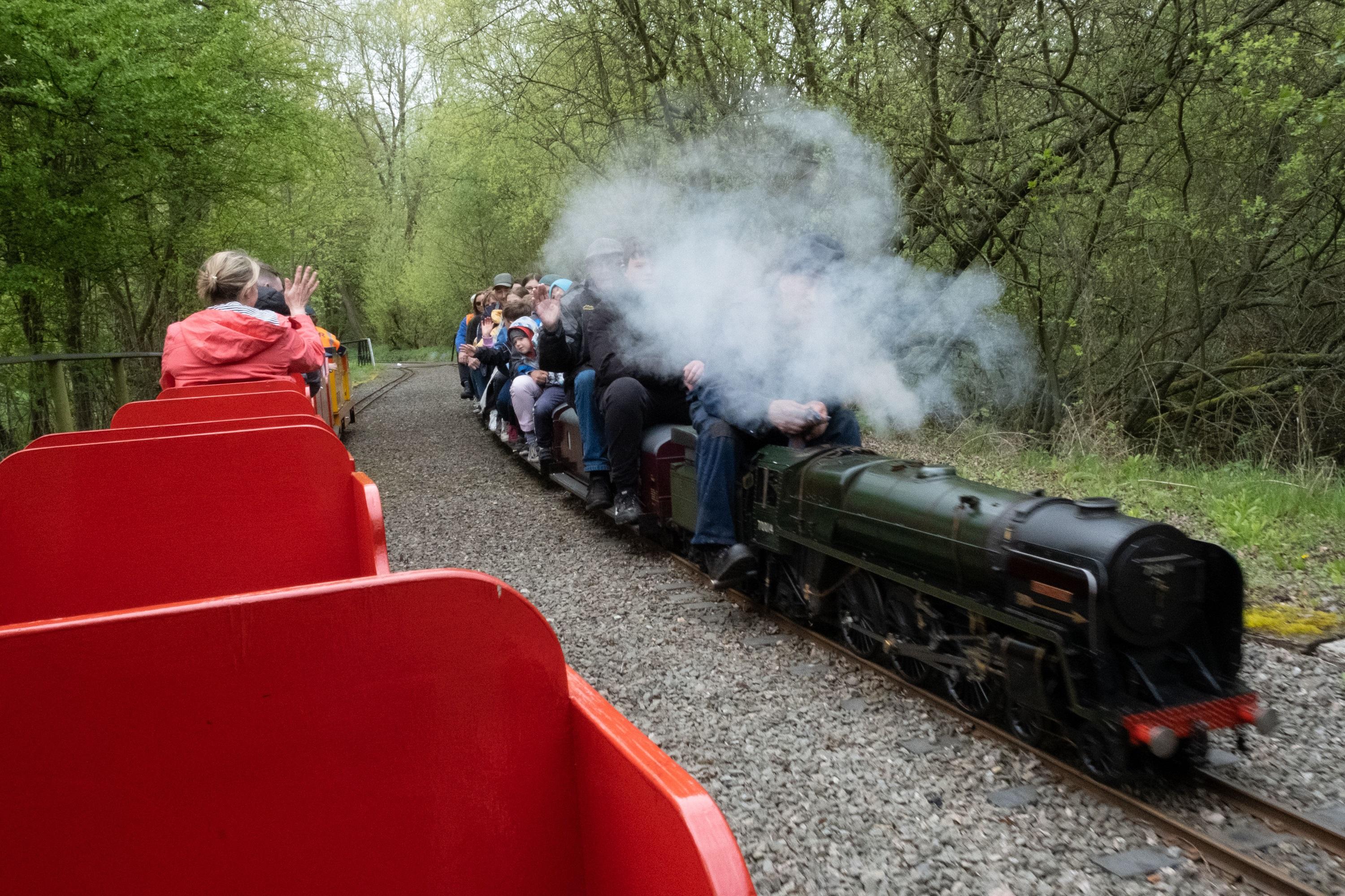 Volunteers' Week begins on 1 June, and the Echills Wood Railway at Kingsbury Water Park is using the opportunity to call on railway enthusiasts to lend their time to keep the trains running.
The Echills Wood Railway (EWR) is a popular non-profit miniature railway, which welcomes more than 20,000 passengers each year. The EWR is run entirely by a dedicated team of volunteers, who work tirelessly to maintain and operate every aspect of the railway.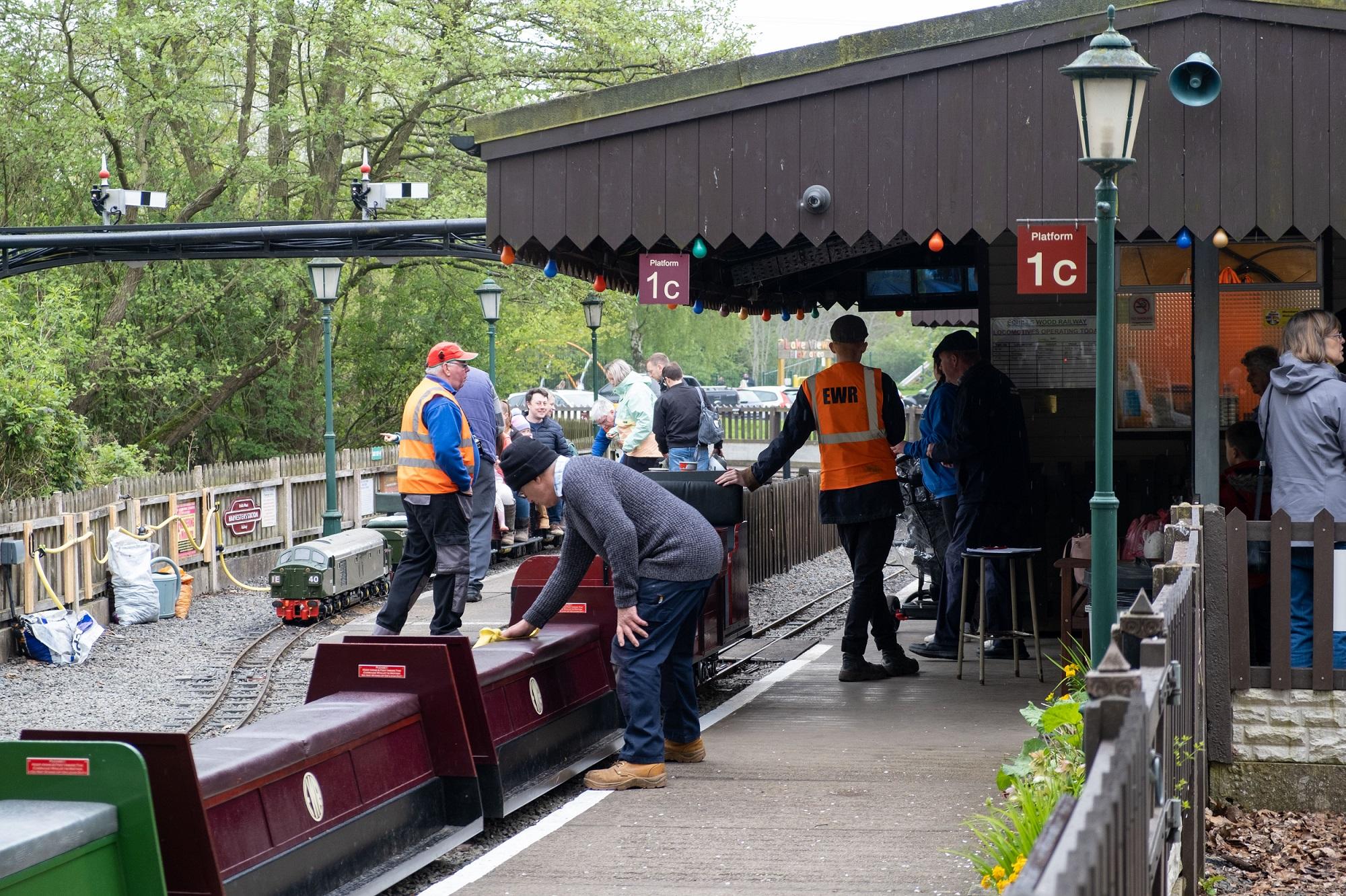 With over fifty regular volunteers, the EWR requires a wide array of people to keep the trains running. Drivers, conductors, signallers, and ticket office staff are among those who interact with the general public, whilst the catering team, yard controller, and maintenance staff are just some of the volunteers that play a vital role behind the scenes.
Wayne Young recently joined the EWR team with his 12-year-old son, Lewis. Originally drawn by Lewis' love for trains and railways, Wayne was also keen to "give something back" and make a positive contribution to his community and relishes the opportunity to "de-stress". When they joined in September 2022, the first step was to familiarise themselves with the systems and processes of the railways, after which they got involved with customer facing work. From January through to April, they assisted with maintenance and repairs on the railway, picking up new skills whilst they supported the off-season work.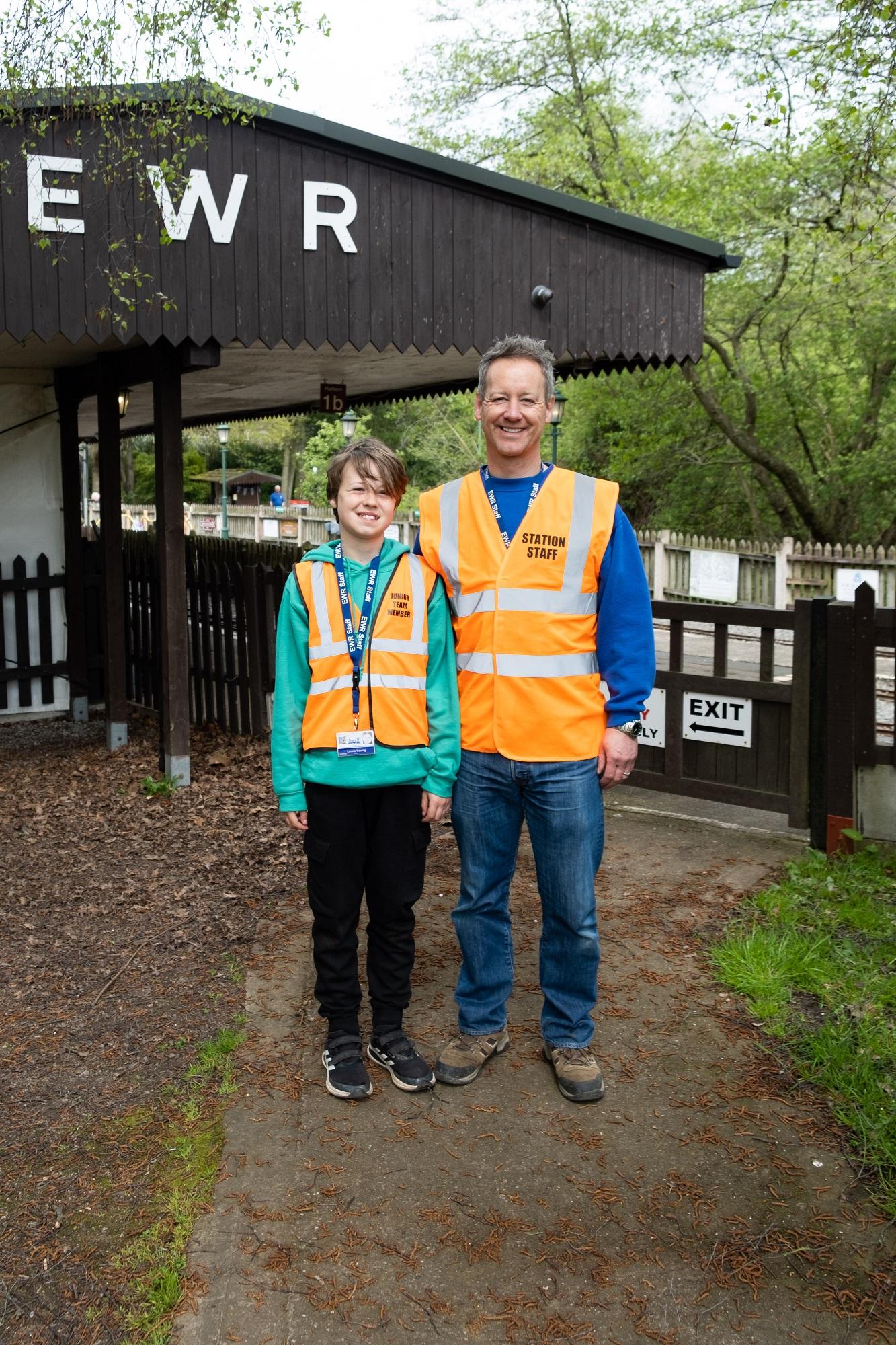 Lewis and Wayne
Volunteering is a great way to meet new people, learn new skills, and make a positive contribution to your local community. Long-standing secretary of the EWR, Jeff Stevens, said: "No previous experience is necessary to volunteer at the EWR, but an enthusiasm for railways and a willingness to learn are essential."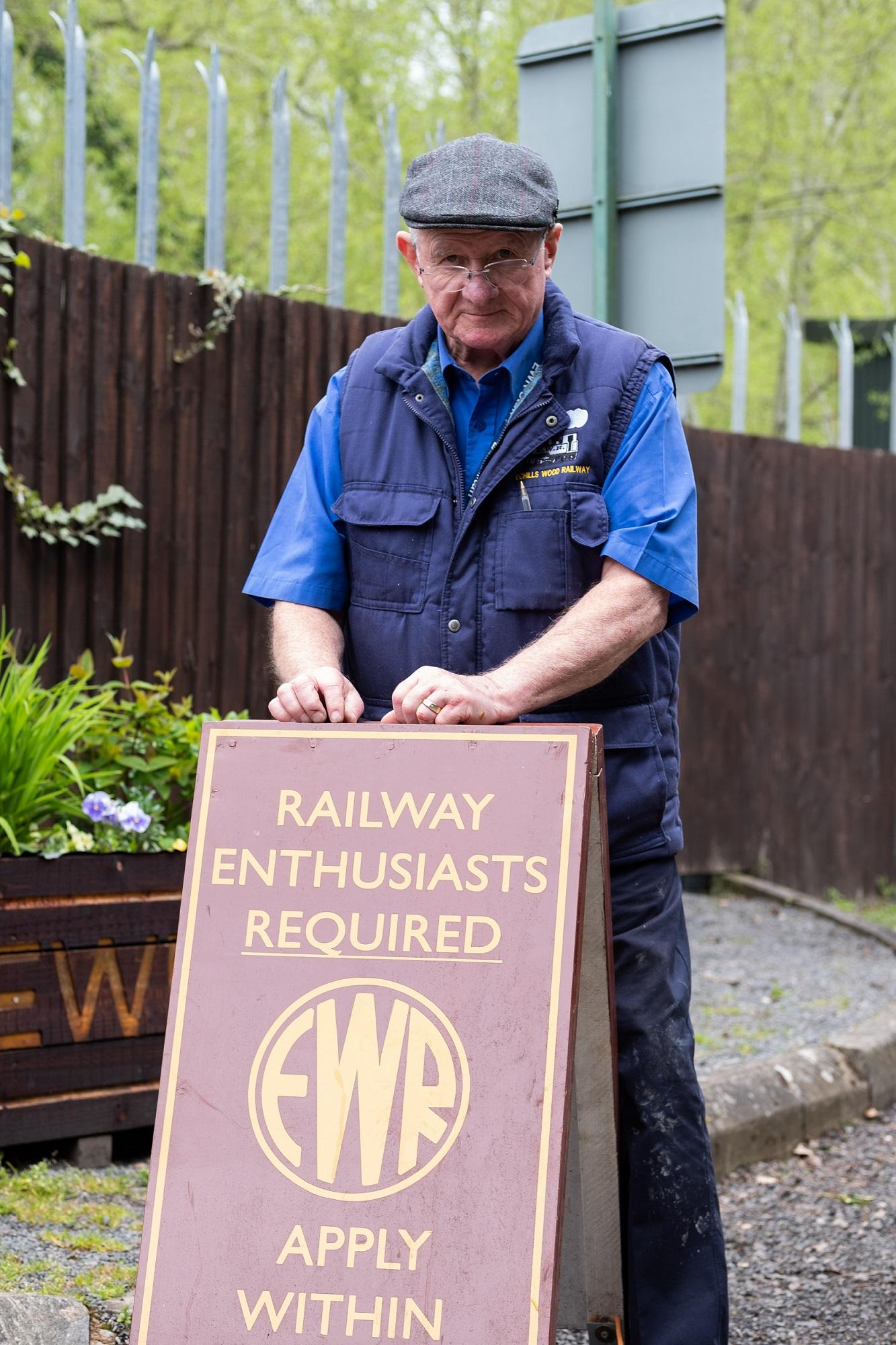 Jeff Stevens
Councillor Heather Timms, Portfolio Holder for Environment, Climate and Culture at Warwickshire County Council, said: "At the Echills Wood Railway and throughout Warwickshire, the dedication and selflessness of volunteers show us the very best of community spirit.
"Volunteering offers both personal growth and a deep sense of fulfilment, benefiting both the individual and the community they serve.
"As Volunteers' Week approaches, we can celebrate their remarkable contributions and extent our heartfelt thanks for all they do."
If you are interested in volunteering at Echills Wood Railway, visit their website: www.ewr.org.uk.