10-Year-Old Vinnie Raises £660 for Charity at Kingsbury Water Park 'Dazzle Walk'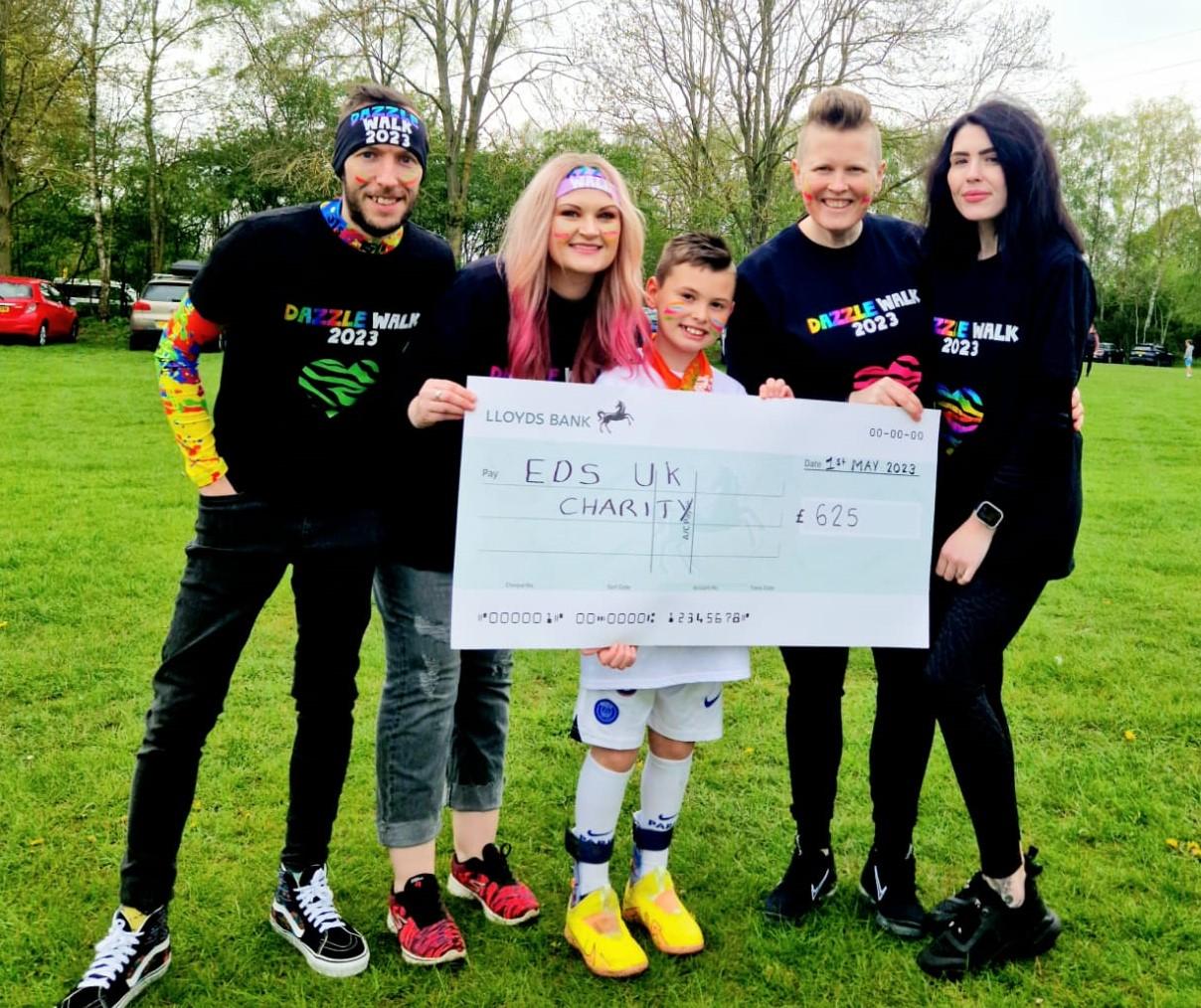 A 10-year-old boy from Solihull recently completed a charity "Dazzle Walk' at Kingsbury Water Park to raise money for the charity, Ehlers-Danlos UK.
Vinnie's recent "Dazzle Walk", which took place on Monday 1 May, saw him and a group of over 25 people, including grandparents and extended family, walk around Bodymoor Heath Water at Kingsbury Water Park. Aided by a crutch for the walk, Vinnie managed to raise an impressive £660 for Ehlers-Danlos UK (EDS UK).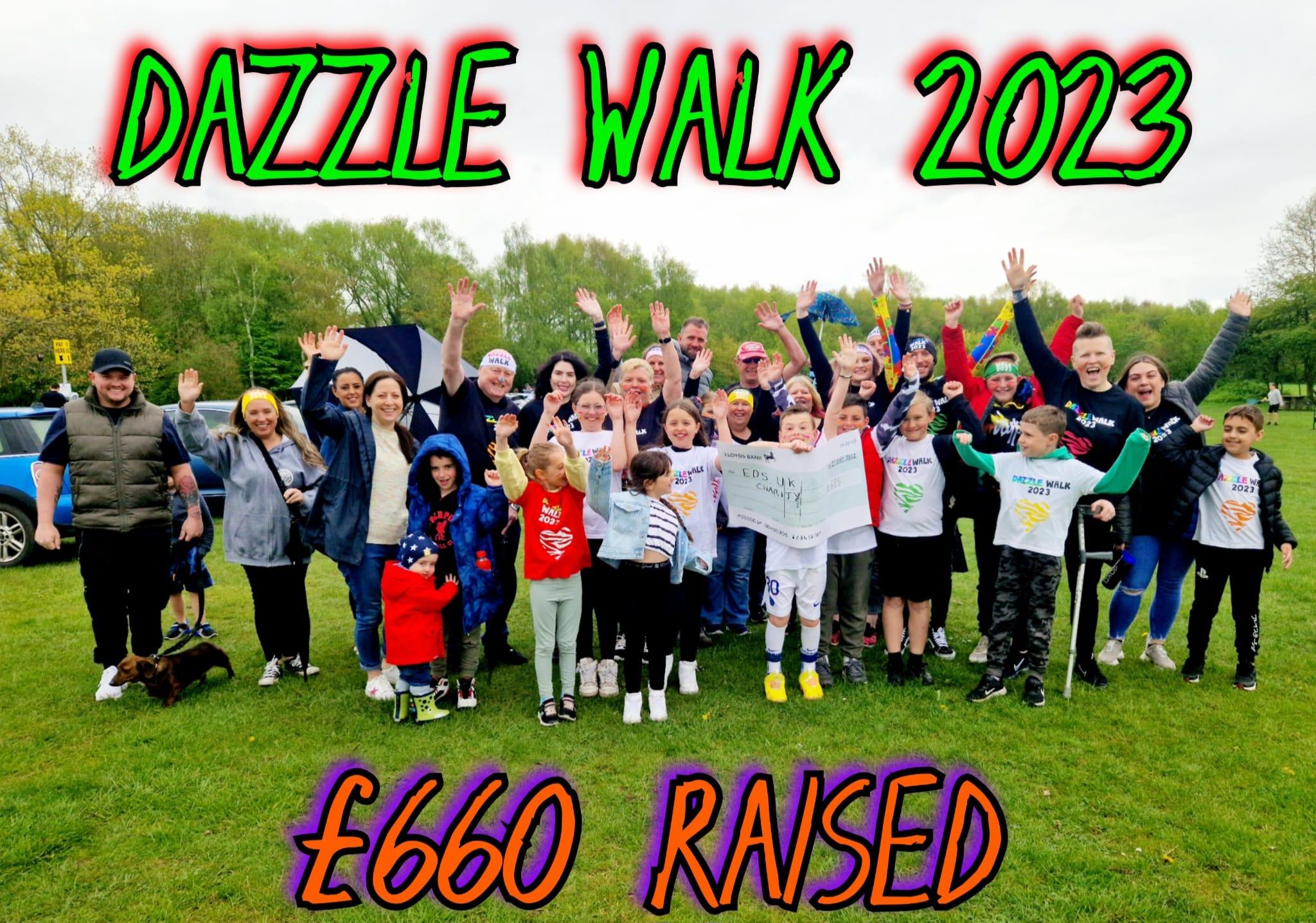 Vinnie has faced various medical challenges throughout his young life, resulting in him needing nasogastric tube during his early years, "head-scratching" intolerances to tap water, and joint issues which have proven difficult to regulate. Vinnie wears stability splints on both feet due to hypermobility syndrome, and in 2021 developed Chronic Regional Pain Syndrome (CRPS) in his ankle. Two years on he still requires the aid of a crutch for outdoor activities.
Although the root cause of his medical challenges is as-of-yet undiscovered, Vinnie has remained determined to give back to several lesser-known small charities that have helped him along the way.
Over the years, Vinnie has raised money for various charities, including Tubie Friends, Macmillan Cancer Support, and Matt's Mission, to name a few, as well as organising annual collections for homeless shelters around Christmas time. His outstanding public service has helped Vinnie earn many Blue Peter badges for his charitable efforts.
Vinnie also plays in goal for a charity led football group, AccessiBlues. Connected to Birmingham City Football Club, the charity gives children with varying health challenges a chance to keep active and follow their dreams. It's competitive in an appropriate way and is tailored to cater for every individual child's need. Children can play on the football pitch at half time during Birmingham City matches, and Vinnie was recently gifted a signed football shirt from Birmingham City goalkeeper, John Ruddy.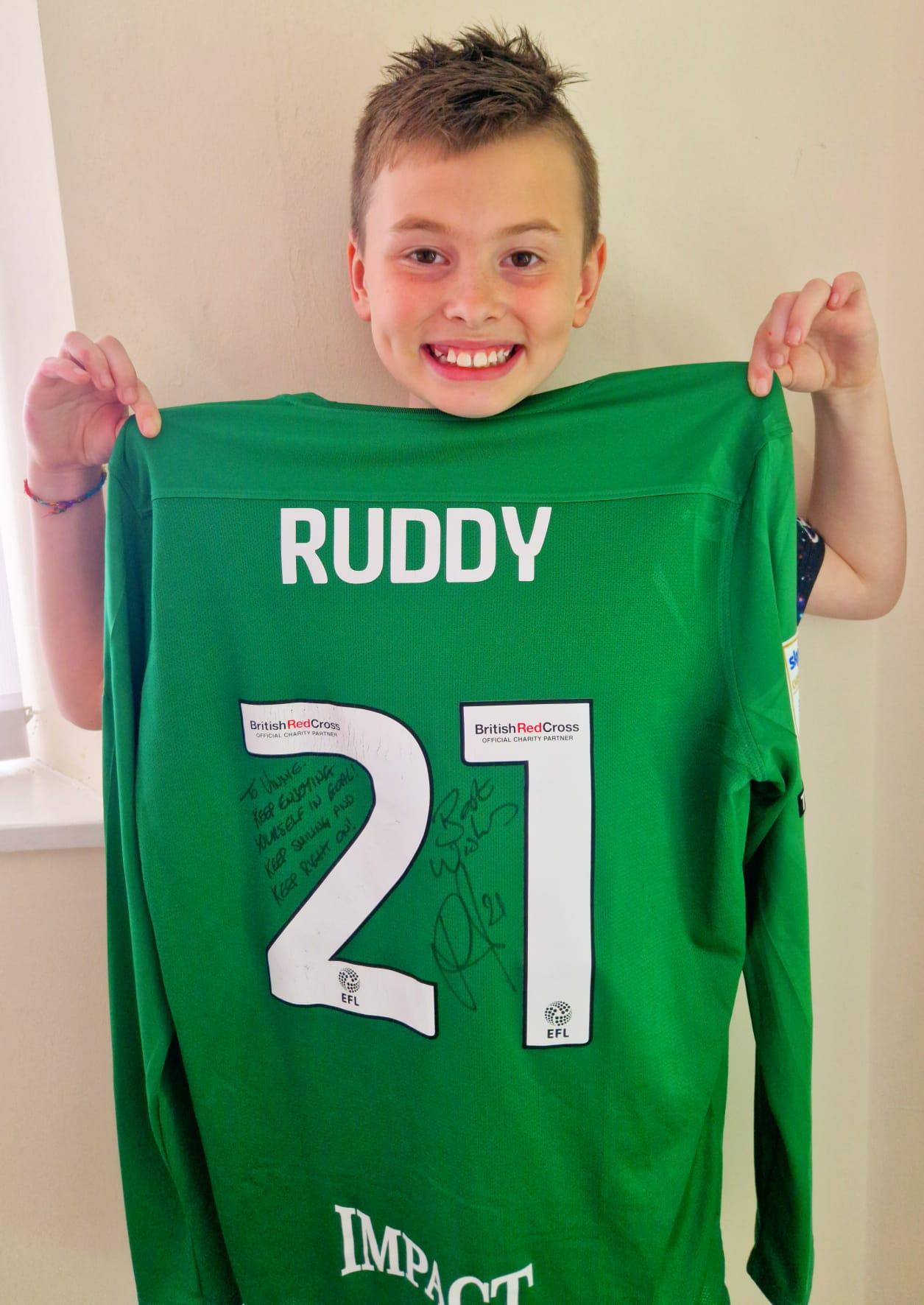 EDS UK was established over thirty years ago to support, advise, and inform those living with the Ehlers-Danlos syndromes. The charity works to minimise the impact of EDS by increasing accessibility to diagnosis, treatment, and management of the rare inherited conditions.
EDS UK invites people to lead their own Dazzle Walks by "donning their razzliest, dazzliest zebra attire", picking a distance that they are comfortable with, and registering the walk on their website.
Vinnie's parents said: "Although Vinnie has not been diagnosed with Ehlers-Danlos syndrome, EDS UK is the one regular charity that we feel understands the struggle of a 'non-diagnosis'.
"We are so proud of Vinnie and the person he is. He takes everything in his stride and despite his own difficulties, he spreads kindness wherever he goes.
"Kingsbury Water Park is a place where we have built some wonderful memories over the years with friends and family, so it was only fitting that we would choose to have the event there. Vinnie loves to be by water and in nature and it's a great place with lots happening around you when you're there.
"We had such a lot of positive comments and well wishes from members of the public, and that allowed us to raise more awareness for the charity. We hope that the positivity and kindness he shares will continue to help others keep pushing through their own challenges. Sometimes a little bit of kindness can make a big difference in someone else's day, week or even life.
"We hope to continue to encourage Vinnie to follow his own path of giving and always support him in his next adventures. He is truly amazing, and we are so proud of the person he is!"
They spoke highly of the "incredible" support that Vinnie has from his friends at Coppice Junior School in Solihull, who always get involved with his charity walks.
His parents hope, due to the success of this walk, that the Kingsbury Water Park Dazzle Walk will continue as an annual event.
Both parents invite those who would like to support Vinnie's efforts to consider donating to Ehlers-Danlos UK.
Councillor Heather Timms, Portfolio Holder for Environment, Climate and Culture at Warwickshire County Council, said: "We are incredibly inspired by Vinnie's dedication to supporting various charities, including his recent Dazzle Walk at Kingsbury Water Park to raise funds for Ehlers-Danlos UK. It is heart-warming to see such selflessness and determination in a young person, especially one who has faced so many challenges himself. We are proud to have Vinnie as part of our community and grateful for his contributions to local charities. Vinnie is an inspiration to us all and we wish him continued success in his future endeavours."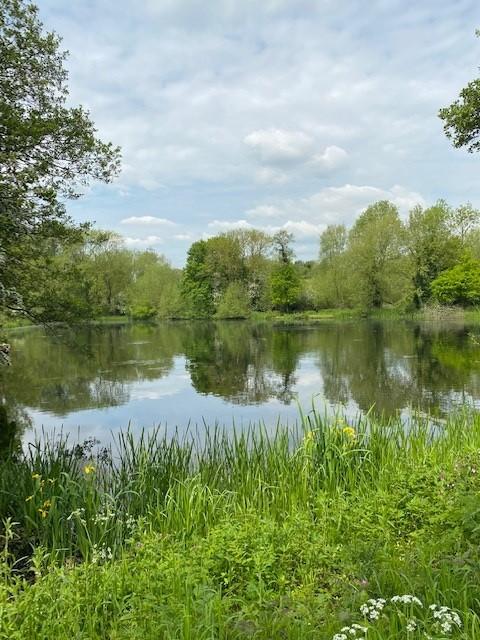 Kingsbury Water Park