Explore, Read, and Play: Mobile Library to visit Country Parks this summer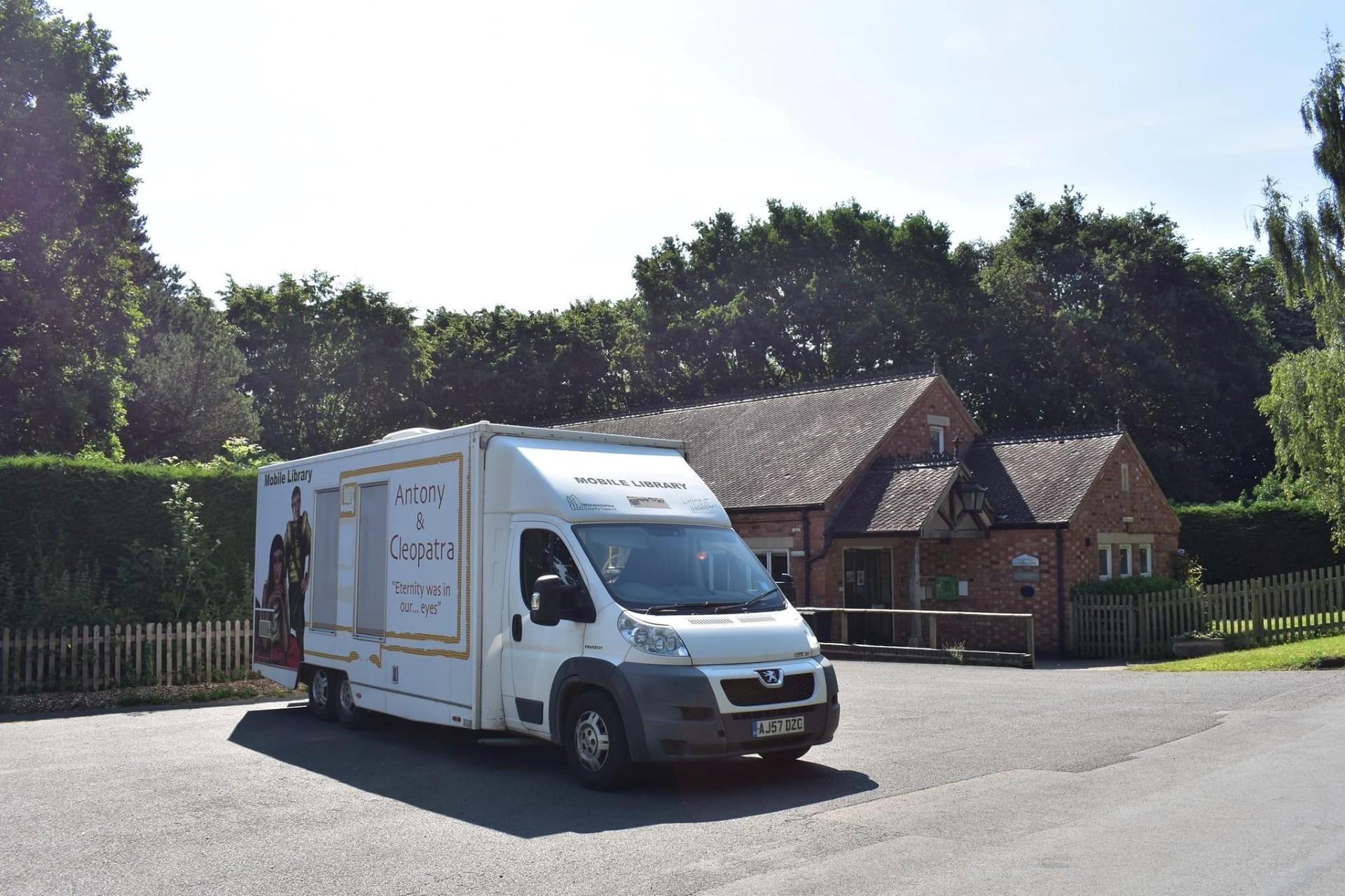 Warwickshire County Council has announced the upcoming visits of mobile libraries to its Country Parks, bringing an array of free and engaging family activities into the great outdoors.
This summer, families are invited to hop aboard the mobile library as part of the Park Life Reads events and explore the wonders of nature while enjoying storytelling, author sessions, poetry, Bhangra dancing, crafts, and more.
The mobile library will be visiting two of Warwickshire's Country Parks: Kingsbury Water Park and Ryton Pools Country Park, on Monday 14 August. Additionally, a special visit to Ryton Pools Country Park is scheduled for Tuesday 22 August. These events promise an action-packed day of entertainment, education, and outdoor exploration for children and families alike.
The mobile libraries will be at the parks between 10am – 2pm each day, with visitors able to drop in for as long as they like to join this celebration of culture, literature and art.
Alongside the Park Life Reads events at Kingsbury and Ryton, Warwickshire's Country Park Rangers have developed a packed summer holiday activities programme for children and families across the County.
Taking place at Ryton Pools Country Park, Burton Dassett Hills, and Kingsbury Water Park, these events offer an opportunity for children to immerse themselves in the wonders of nature, encounter fascinating wildlife, and take part in interactive experiences that blend outdoor fun with education.
From the thrill of bug hunting to the satisfaction of earning a green Blue Peter Badge, the creativity of building a woodland den to the joy of a launching a homemade bottle rocket, the team of Education, Community and Health Rangers has curated a diverse range of activities that will captivate young adventurers and ignite their curiosity about the natural world.
Prior booking for all the events is essential, and families can find out more information and reserve their spots in advance by visiting the Warwickshire Country Parks Eventbrite Page: https://bit.ly/3rhMtqG
Councillor Heather Timms, Portfolio Holder for Environment, Climate and Culture at Warwickshire County Council, said: "As a firm believer in the power of education and outdoor exploration, I am thrilled to see Warwickshire Libraries bringing the mobile library to our beautiful Country Parks this summer.
"The Park Life Reads events not only foster a love for reading but also provide families with an excellent opportunity to engage with nature, celebrate our green spaces and create cherished memories together. I encourage everyone to hop aboard the mobile library and embrace the wonders of learning and adventure in the great outdoors."
For more information about Warwickshire's Country Parks, visit: www.countryparks.warwickshire.gov.uk