Please note our site has a "Dry Net" policy - only arrive with angling equipment that is bone dry.
Dry equipment in sunlight for best effectiveness. This can help prevent the introduction of harmful organisms and notifiable diseases like KHV to the fishery.
Invasive non-native plants, animals and diseases can hitchhike on footwear, car tyres and equipment, causing damage to our park environment. Our sites may already contain some invasive species which we are working hard to control. We want to stop these spreading and keep new ones out.
Tiny plant fragments and seeds can spread easily and infect new areas. Organisms and diseases can survive on wet or damp equipment for many days and get transferred, greatly affecting native biodiversity.
Check, Clean, Dry every visit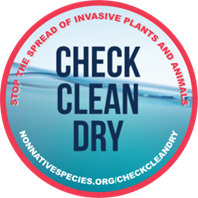 Check all fishing equipment and your footwear before and after use for signs of plant material or organisms in the mud.
Clean your fishing equipment and footwear thoroughly and consider using a disinfectant.
Dry all fishing equipment and footwear thoroughly until bone dry, preferably in full sunlight.
Be Plant Wise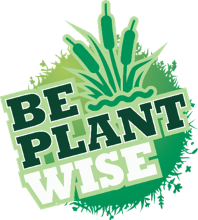 Dispose of plants or pond fish properly and keep them out of the wild. Be Plant Wise.
---
Further information and support can be found on the Non Native Species Secretariat website.